Availability Calendar

Rental Rates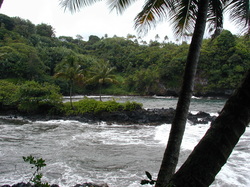 Monthly rental rates for this townhome range between $141 and $193 per night ($4,240 and $5,790 per month) depending on the rental season and length of stay. In addition to the rental rate, there is an additional charge of 13.42% for Hawaii Taxes and a cleaning fee of $200. Note, because of HOA (Home Owner's Association) requirements, this townhome cannot be rented for periods of less than 30 days. Rates are subject to change without notice until reservations are confirmed. Hawaii Tax ID: W30317352-01
---
Contact Information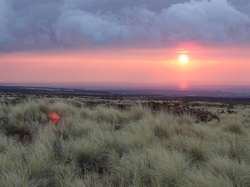 To receive specific rates, check availability, or obtain additional information, please contact Les at:

Email: les@konapalmviewrents.com

Phone: 408-406-6626
---
ALII COVE VACATION RENTAL POLICY
June 7, 2015
Reservations & Cancellations
All Reservations require a NON-REFUNDABLE Reservation Deposit of $500. An Interim Payment bringing balance paid to 50% of the Total Charges is due Ninety (90) days prior to arrival date. The Final Payment is due Forty Five (45) days prior to your arrival date. If the Interim or Final payments are not received when due, your reservation will be cancelled. Reservation changes are subject to a $25 processing fee once under deposit.
Reservations cancelled within 60 days of your arrival date are NON-REFUNDABLE. It is advised that trip interruption/cancellation insurance be purchased prior to making your payments. No-shows will receive no refunds.
Refundable Damage & Electrical Deposit
All Rentals require a REFUNDABLE $500 deposit for Damage & Electrical Usage Overages. Provided there are no damage charges or electrical usage overages deposits are refundable within 14 days of your departure date.
A Cap has been placed on the electric usage at 35 Kilowatt Hours per day; this property is sub-metered and readings are taken on arrival & departure of each reservation. Electrical usage over the 35 KWH daily allowance will be the guest's responsibility to pay and usage to be billed at the current utility rate (approximately $0.41/KWH) over the cap. Overages shall be deducted from Electrical Deposit and guest will be responsible to pay any balance should overages exceed the $500.00 deposit.
Cancellation/Damage Insurance
You may purchase Cancellation Protection and/or Damage Protection Insurance from CSA Travel Protection for a small percentage of your trip cost. The contact information for CSA is
www.vacationprotection.com
and 800-349-8218. This is one of several travel insurance companies that are available. It is strongly recommended that this type of insurance be purchased.
Cleaning Fees
Cleaning fees will be charged for all stays. Excessive wear, extra linens, carpet stains & smoke odors will also be subject to additional cleaning fees.
Occupancy Limits
This vacation rental has a maximum occupancy limit. Please provide the total number of guests when making your reservation to ensure that enough bedding and supplies are available.
Check-In
Check-in time is after 3:00 p.m. Keys are located in a lock box at the Vacation Rental. A complete set of check-in instructions will be sent to you upon receipt of final payment. Review your Check-In Instructions thoroughly and bring them along with you.
Check-Out/Cleaning
Check-out time is 11:00 a.m. It is your responsibility to start the dishwasher and/or wash used dishes, remove the trash, & launder linens daily. Housekeeping will take care of any remaining items from your last day only. Excessive amounts of dirty linen, dishes and trash will result in additional cleaning charges to your account.
Late Check-Out
Late check-outs must be authorized in advance and can be confirmed at a half-day rate upon availability. Unauthorized late check-outs will be charged for one extra full day. Please note that the requested check-out time on your Reservation Confirmation form does not confirm a late check-out.
If You Get Locked Out
If you have obtained your key from the lock box at the entry door, be sure to return it immediately. Additional keys are available inside the rental property for your convenience. If after hours lock out assistance is needed, there will be a $25 charge payable in cash to the assisting agent.
Compliance to Rules/Policies
Guests must be in compliance with all Complex House Rules, in addition to the Policies stated herein. Any violations of these rules will result in an immediate eviction without refund.
Damages
Please report any damage to us immediately. Prompt action may allow us to lessen the damage (especially spills on carpet or furniture). Excessive wear, tears, stains, burns, missing/broken items, lost keys, lost or damaged garage door remotes, extra cleaning, smoke odor, etc., will be discounted from your Damage & Electrical Deposit.
Maintenance
Please report any equipment failure to us immediately. We reserve the right to enter your Vacation Rental during your stay for repairs with 48 hours notice, and without notice in an emergency.
Construction
Construction in areas surrounding our rental property are beyond our control. We do not offer refunds or discounts for construction noise or disturbances. If there is excessive noise beyond normal working hours, we will attempt to contact the construction site manager regarding working hours.
Bugs
Routine insect spraying is part of life in the tropics. If treatment is scheduled during your stay, a notice will be posted in advance. Remove garbage daily and store all food in containers.
Emergencies
For any emergencies concerning your reservation or rental property, please call us at 408-406-6626 or 808-937-2212. If you have a safety or medical emergency, please dial 9-1-1.
Long-Distance Phone Calls
While local calls are free, a credit card or calling card must be used for all toll calls. Long distance charges incurred during your stay will result in a $25 processing fee in addition to the toll charges.
Pets
There are no pets allowed in this rental property, with the exception of a service animal. In this case, full disclosure and proper documentation must be provided at the time your reservation is made. If proper notification is not given, we reserve the right to cancel your reservation or vacate you immediately.
Smoking
Smoking is strictly prohibited in all rental properties. Please be advised that there are smoking laws in the State of Hawaii which prohibit smoking in public areas and entire condominium complex properties, including all common areas. Direct violations will result in an automatic $75 fine plus the cost of carpet/upholstery cleaning, and any other damages as a result.
Disclosures & Miscellaneous Information
All rates, discounts, taxes & policies are subject to change without notice
For crime prevention, be sure that all doors and windows are locked when you leave or sleep. We are not responsible for theft, lost, or missing items. Please contact the local police for assistance.
We do not manage the condominium complex and have no control over closed facilities, complex improvements, and pest control. We will do our best to give you advance notice as it becomes available to us.
Re-renting and subletting are strictly prohibited. Unregistered guests or occupants will be vacated immediately and without refund.
Guests assume all responsibility for risks associated with travel, activities, cars, etc., including but not limited to, accidents, illness, inclement weather, golf balls, drowning, traffic, and crime.